Roeslein & Associates, Inc. will celebrate Women in Construction Week from March 7th-14th, 2021. This celebration also coincides with the company's recognition of Women's History Month, also held in March.
Created by NAWIC (National Association of Women in Construction), the week honors women as critical contributors to the construction industry while bringing attention to the growing opportunities and progression women have had in the industry.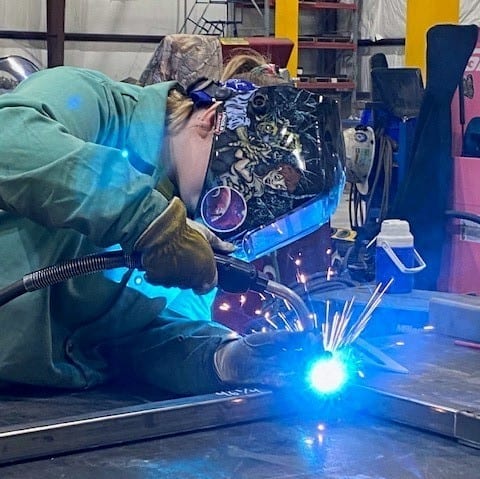 Cheryl Halasy, Structural Welder at Roeslein & Associates, said "The Roeslein team is so welcoming. You can approach anyone, and they are eager to help. While we build big things, you do not have to manage these big projects on your own. This is a team effort."
With 103 female employees throughout nine global offices, Roeslein has continued to promote strength through diversity within its company, employees, partners, and communities.
The Diversity & Inclusion Committee of Roeslein's initiative, The Roeslein Way, has helped promote the contribution of women within the company and industry. This committee will be highlighting Roeslein's very own Women in Construction across all social media channels and through their internal communications throughout the week. This allows followers and employees to share posts with fellow friends and supporters of the industry.