The Roeslein Way is a vital part of our company. This program gives us a platform to focus on a higher purpose. It allows us to benefit others and to challenge each other on how we are contributing to make our communities a better place to work and live.
The goal of The Roeslein Way is to grow our company in the following areas: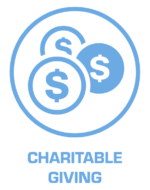 Charitable Giving involves fundraisers for special causes and philanthropic opportunities on a large scale. Roeslein offers a charitable gift matching program to all employees who donate to a non-profit organization.
Roeslein encourages all employees to volunteer their time to local community service efforts. Employees will have opportunities to volunteer as a group to make a positive impact on our surrounding communities while building valuable coworker relationships.
Continued Education is an important part of Roeslein's Talent Development program. Roeslein offers tuition reimbursement for employees to pursue advanced degrees of education or obtain valuable industry certifications.
At Roeslein, we are committed to creating a diverse environment, and we are proud to be an equal opportunity employer. We strive to continually lead with our values and beliefs, which enables our employees to fully develop their potential. We are able to grow and learn better together with a diverse team of employees and are committed to cultivating and preserving a culture of inclusion.
Sustainability is a global responsibility, and one that Roeslein takes seriously. As a company, employees can work together by participating in local recycling programs, carpooling between offices, and using public transportation.
As a company, Roeslein cares about the mental and physical well-being of its employees and their families. Throughout the year, Roeslein's Wellness Committee organizes a wide variety of activities across all Roeslein offices. It helps to connect those in need with valuable EAP services. The Wellness Committee is in charge of organizing wellness challenges, 5K events, blood drives, biometric screenings, and other enriching activities.