Roeslein & Associates is excited to announce it is expanding its footprint in Red Bud, IL. The second location is at 210 Kaskaskia Street in Red Bud, IL. The property sits on 10 acres and has 96,000 sq. feet of building space and 2,750 sq. feet of office space. This puts Roeslein at 800,000 sq. feet of global manufacturing space. The north side of the building has recently been renovated with new walls, insulation, roofing, and LED lighting. This new space will allow Roeslein to expand its production capacity and capabilities. In addition, Roeslein is responding to customer requirements with additional Lifecycle Support resources and spare parts inventory.
Roeslein's Production Manager, Mike Umbdenstock, had this to say regarding the expansion, "Purchasing this building and property positions Roeslein to expand our current conveyance line and put Roeslein as a leading global supplier of aluminum and steel can conveyance."
The primary use for this facility will be conveyance manufacturing. The Roeslein team is in the process of installing new machine tools for processing fabricated conveyance equipment, including a new automated powder coating line, 6K fiber laser cutter, and 220-ton smart press brake.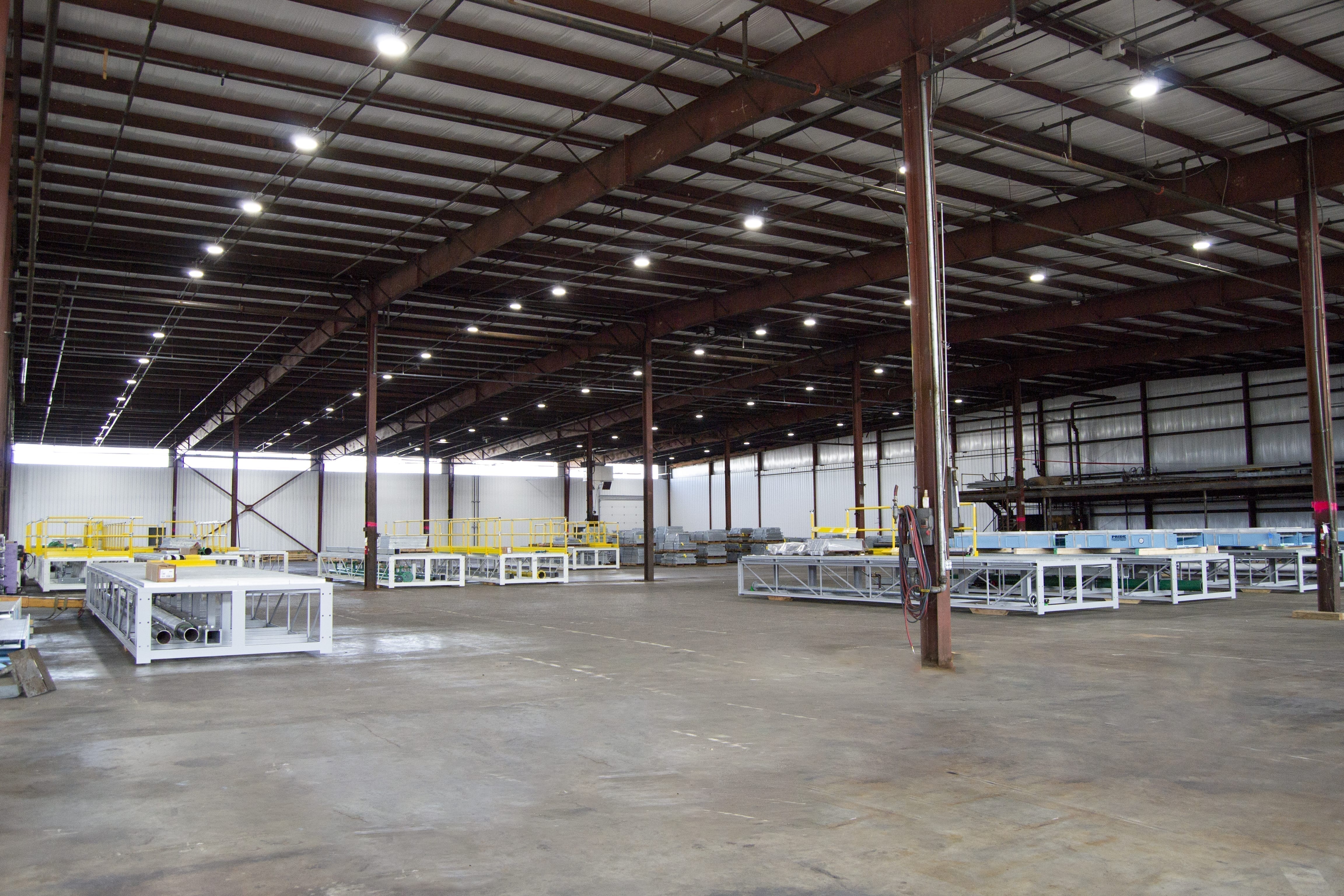 Roeslein's other manufacturing facilities are in Red Bud, IL, Hollister, CA, Dębno, Poland, Shanghai, China, and São Paulo, Brazil. The original Red Bud location is located at 401 Randolph Street and sits on 22 acres with 375,000 sq. feet of manufacturing space. Between these two locations, Roeslein currently employs 201 employees and growing.