Roeslein & Associates recently donated Delta SkyBonus points to sponsor veterans for a series of Honor Flights organized by The Honor Flight Network. 
The Honor Flight Network transports America's veterans to Washington, D.C. to visit the memorials dedicated to honoring those who have served the country. All honored veterans travel at no cost to the veteran. Participation in an Honor Flight trip provides veterans with the opportunity to share this momentous occasion with other comrades and share their stories and experiences with other veterans.  
Tom Funk, Systems Specialist II for Roeslein, helped coordinate the donation. He states, "Being able to support and give back to the veterans that went to war for our country, for our freedom, is really what all of this is about. I want to thank Bobbie Bradley and The Honor Flight Network for working with us on coordinating donations. They executed this process and we are just happy to be part of it." 
Veterans that were sponsored for this experience served various military branches including the Marines, Army, and Navy. These veterans offered their service in the Vietnam War, World War II, and the Korean War. Roeslein is proud to be able to give back to America's veterans and looks forward to sponsoring another Honor Flight in the near future. To learn more about The Honor Flight Network, visit https://www.honorflight.org/.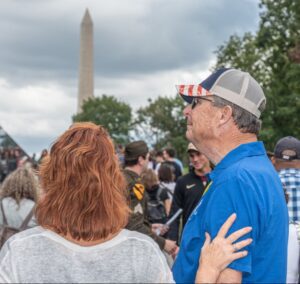 The Roeslein Way is a program that enables employees to benefit others and to challenge each other on how they are contributing to make their communities a better place to work and live. Roeslein encourages all employees to volunteer their time to local community service efforts. Employees have opportunities to volunteer as a group to positively impact surrounding communities while building valuable coworker relationships.  
Roeslein & Associates was founded in 1990, specializing in engineering, manufacturing, and construction services. The company has product offerings in both the container manufacturing industry and the process and energy sectors. Its 1000+ employees are spread throughout offices in North America, South America, Europe, and Asia. To find out more, please visit www.roeslein.com.