Roeslein & Associates, Inc., is thrilled to announce the addition of four new equity partners to its esteemed ownership group. This strategic decision represents a significant milestone in the company's relentless pursuit of market diversification, further building on its recent expansion into three key divisions – container manufacturing, traditional energy, and renewable energy. Simultaneously, it stands as an acknowledgment to the invaluable contributions made by its distinguished executive team.
The four new equity partners are highly accomplished individuals, each holding crucial positions within the company:
Chris Roach, President of Renewable Energy: As the President of Renewable Energy, Chris Roach has played an indispensable role in driving Roeslein's success in the realm of renewable energy. Joining Roeslein Alternative Energy shortly after its inception, he has been at the forefront of the company's revolutionary research and development initiatives, securing grant funding, overseeing farm expansions, skillfully navigating customer negotiations, and spearheading transformative projects across the United States. Furthermore, Chris Roach holds the esteemed position of Co-Founder and CEO at Monarch Bio Energy, where he has leveraged his 25 years of unparalleled expertise in project development. Through his visionary approach, he has been instrumental in creating renewable energy projects that effectively leverage land, biomass, and cutting-edge technology to generate economic, ecological, and environmental benefits.
In light of his exceptional contributions, Chris Roach has been granted a well-deserved seat on Roeslein's Board of Directors. His exemplary leadership and profound knowledge are set to be invaluable assets as he guides the company toward a future characterized by sustainable growth and continued success.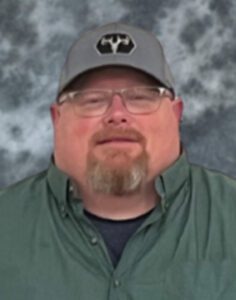 Matt Beamon, Vice President of Traditional Energy: Beamon founded Method Flow Products in 2017 and quickly grew an impressive track record of driving innovation and success in the traditional energy sector. Through the acquisition of his company, Matt has been influential in uniting the brands and employees. Beamon's expertise will continue to be instrumental in shaping Roeslein's approach to sustainable practices and energy efficiency.
Sarah Davidson, Vice President of Human Resources: Sarah Davidson's extensive experience in human resources management and talent development has contributed to creating a thriving and inclusive work environment for Roeslein's diverse workforce. She has aided in growing the company, both organically and strategically through mergers and acquisitions, from 300 employees to 1300+, she has pioneered many new benefits for the company and its employees, and she has been instrumental in nurturing a culture of excellence.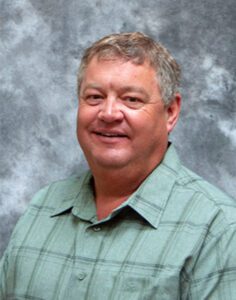 Chuck Place, Director of Business Development for Renewable Energy: Chuck Place's visionary leadership and deep industry insights have been pivotal to the renewable energy industry. Mr. Place was the previous owner of AERG, founded in 2007 and acquired by Roeslein Alternative Energy in 2019. His dedication and hard work pioneered AERG to be considered a specialist in the biogas field, and they won state and national awards for environmental excellence and environmental benefit. Roeslein will continue to look to him to position Roeslein's renewable energy division as a leader in turnkey alternative energy solutions.
"Today's announcement reflects our ongoing commitment to fostering a culture of ownership and embracing a unified vision, common values, and shared ethos across all of our brands at Roeslein," said Roeslein's CEO, Brian Sneed. "We firmly believe that our executive team and equity partners enhance our ability to innovate, make better business decisions, and create a more robust organization overall. We are thrilled to welcome Matt Beamon, Sarah Davidson, Chuck Place, and Chris Roach as our new equity partners, and we have extreme confidence in their continued success."
This progressive move aligns with Roeslein & Associates' long-term vision to remain at the forefront of their industries. The company is determined to leverage its leadership team's unique perspectives and expertise to drive positive change and lead the way in shaping a more sustainable future for its clients worldwide.