We are pleased to announce the recent additions to Roeslein's leadership. Please help us congratulate these individuals on their achievements!
New Member to the Board of Directors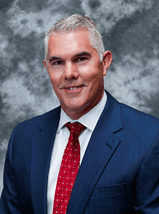 Larry Block, Divisional President of Professional Services, has been added to Roeslein's Board of Directors! Larry joined Roeslein in 2017 and has over 30 years of experience in the design and construction industry. He has a degree in Mechanical Engineering from the University of Missouri and his Professional Engineering license in the state of Missouri and California. He has served a diverse portfolio of clients, including Container Manufacturing, Food and Beverage, Consumer Products, Chemical and Utilities. Larry is responsible for the entire engineering and design functionality at Roeslein in support of the project and product development. He also manages expanding Roeslein's relationship with existing customers by finding and developing growth opportunity strategies. Congratulations to Larry Block!
New Members to the Ownership Group
Congratulations are also in order for the following individuals who will be added to Roeslein's Ownership group! This select group works closely with the Roeslein Board of Directors in developing the company's succession planning and forecasting for future growth. Congratulations to Nick Grebel, JC Harrison, Mitch May, Jason Roeslein, and Tracy Vickery!
These five will join Jamie Brandt, John DeMoulin, Paul Luebke, Shannon Pride, Ron Ragan, Joel Thomas, Caryn Ulsas, and Gangwei Wu as part of the Ownership Group.
Nick Grebel is a certified Project Management Professional with 19 years of Construction and Engineering project management experience in which he has led cross-functional teams with diverse technical and cultural backgrounds. He holds an MBA from the University of Kansas and a B.S. in Construction Management from Kansas State University.  After joining Roeslein in 2012, Nick has led numerous challenging projects in the Americas and Europe to successful completion.  Nick and his family have relocated multiple times for international D&I assignments, most recently returning from the U.K. in 2021.  He is also one of the founding members of the Continuous Improvement Committee.  He has held multiple positions at Roeslein, ranging from Project Manager, Regional Manager of Construction overseeing the European market, to his current position as Project Director, where he is leading the Can-Pack key account.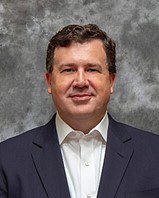 JC Harrison has over twenty-five years of experience as a Systems and Electrical Engineer. Graduating with a degree in Electrical Engineering from Memphis State University, then gaining experience as an Aviation Electrician in the United States Marine Corps Reserve, his expertise ranges from conceptual design to installation and commissioning of container manufacturing systems, including design, hardware, and software specification, procurement, pre-assembly, installation, and start-up of state-of-the-art industrial control devices and systems. JC has been with Roeslein & Associates for over 20 years and has worked as an Electrical Project Engineer, Project Manager, and Director of Systems Engineering. JC has successfully led the Systems Engineering group to be an award-winning department, being named one of the Top Ignition Integrators for several years in a row.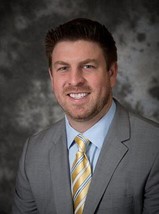 Mitch May has more than 12 years of mechanical engineering and project management experience in multiple sectors. Mitch earned a degree in Mechanical Engineering from the University of Missouri and an MBA from WashU. He worked as a mechanical engineer, project control manager, subcontract manager, and project manager before assuming his current position as Project Director. Mitch joined Roeslein's Process & Energy group in 2015 as a project manager responsible for the engineering, procurement, fabrication, and construction of projects for clients including Phillips 66, Procter & Gamble, and Owens Corning. Since 2017, Mitch's primary focus has been expanding Roeslein's Renewable Natural Gas Business. Mitch has supported over $300MM of capital projects capturing RNG from more than 1,000,000 pigs annually, and he plans to continue growing the Roeslein RNG footprint.
Jason Roeslein has been with Roeslein & Associates since 2008. He is a Six Sigma Green Belt and has earned his PMP certification, contributing to the lean manufacturing climate and continuous improvement initiative at Roeslein. Starting his career at Roeslein Modular Fabrication in Red Bud, Illinois, he has held positions in shipping and receiving, procurement, project management, lifecycle parts, and purchasing department manager. He holds a Bachelor of Arts in Sports Management. He has applied his management skills through his work, where he is currently a Project Director leading several key customer accounts and the Business Systems team for Roeslein.
Tracy Vickery has been with Roeslein since 1995 and has played a significant role in several of the company's largest projects to date. In his role, he supports the mechanical design CAD group to ensure Roeslein's standard designs and procedures are implemented and meet the needs of our customers. Tracy has a degree in Industrial Science from Northeast Missouri State University (Truman State) and over 25 years of experience in can line design, civil/structural design; and has been a strong influence in general plant arrangements to the final design.
Congratulations again to Larry, Nick, JC, Mitch, Jason, and Tracy!